Confident and Sensible Family Law Services in Toronto
Jacqueline Mills is an award-winning top-ranked family law lawyer known for handling a wide range of family law cases by negotiation, mediation and, if necessary, litigation in all levels of court.
As a certified specialist with over 35 years of experience, Jacqueline is known for her honest opinions and thoughtful advice. After assisting hundreds of clients, Jacqueline and her associate, Elise Visco, will walk you through all the steps of resolving your separation, your divorce, or assisting you with a cohabitation agreement or marriage contract.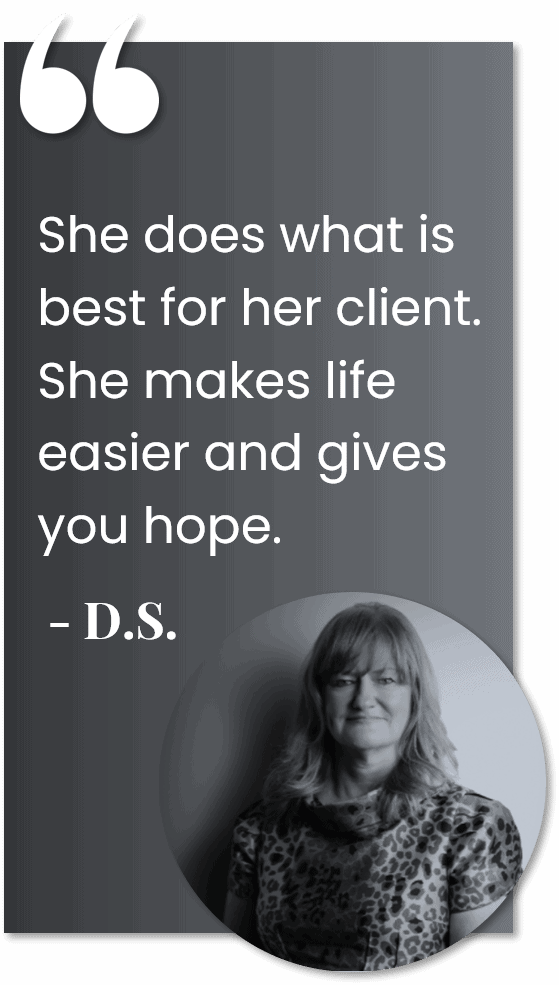 Jacqueline understands that while your emotions are personal, your legal issues are business.
Family law is often a complicated and emotionally delicate matter. It can feel overwhelming, knowing that the outcome will have long-term implications for you, your children and your financial future.
JM Law has a solid and consistent record of success in all aspects of family law. Jacqueline and Elise are professional and confident in demeanor and action and refuse to "over lawyer" any situation. 
Their family law experience includes all issues division of property, sale of a matrimonial home, child and spousal support and parenting.  This may include protecting assets pending a final resolution.
There are always short term and long terms of family law and we can address both. 
Family Arbitration Services Now Available.
Jacqueline Mills is proud to offer arbitration services to limit the time commitment, costs and mental stress associated with going to court. Click here to find out if arbitration is right for you.